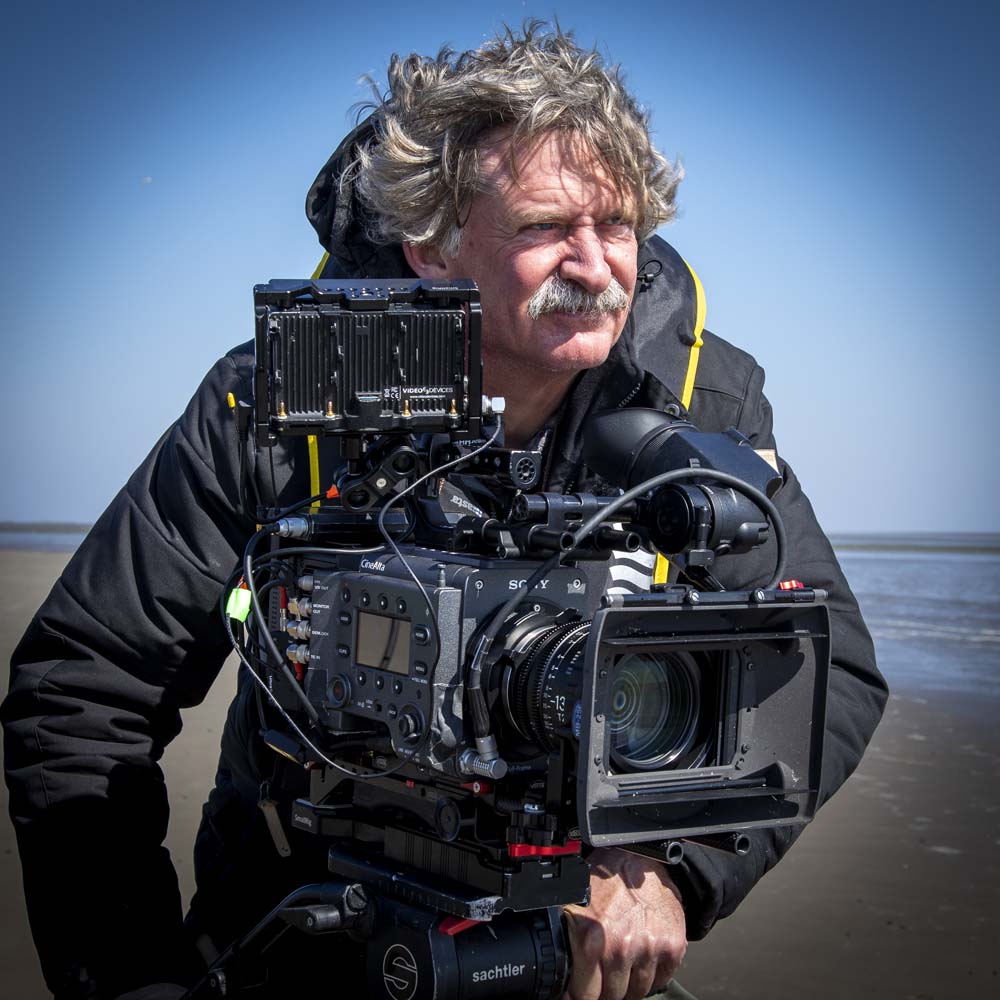 Pieter-Rim de Kroon on Silence of the Tides
Pieter-Rim de Kroon is an award-winning director, cinematographer and producer. His Dancin' The Camera is about a tap dancer magically tranported inside an antique Parvo L. He shot most of My Old Handcranked Camera with a restored 1900s Kine-Messter. My friend Ruud Dobber of Vocas introduced us because Pieter- Rim just completed Silence of the Tides, an epic feature documentary on which he was director, co-writer and second cameraman. 
Pieter-Rim describes Silence of the Tides as "a cinematic portrait of the largest tidal wetlands in the world, the Wadden Sea. The film plays witness to the rough yet fragile relationship between people and nature as it pulsates with the inhaling and exhaling of the tides. It's a hypnotizing large screen look into the cycles and contrasts of the seasons: life and death, storm and silence, the masses and the individual. All this is set against a larger than life backdrop of sky, water, wind, mist and constantly changing light."
The Wadden Sea is a UNESCO World Heritage Site. It is the largest unbroken system of intertidal sandbars and mud flats in the world, consisting of tidal channels, shoals, sea-grass meadows, mussel beds, salt marshes, estuaries, beaches and dunes.
Here is the story of the making of the film: sky, mud, sand, cameras, lenses and a very resilient crew. Pieter-Rim is such a good story-teller, my questions have been replaced with titles.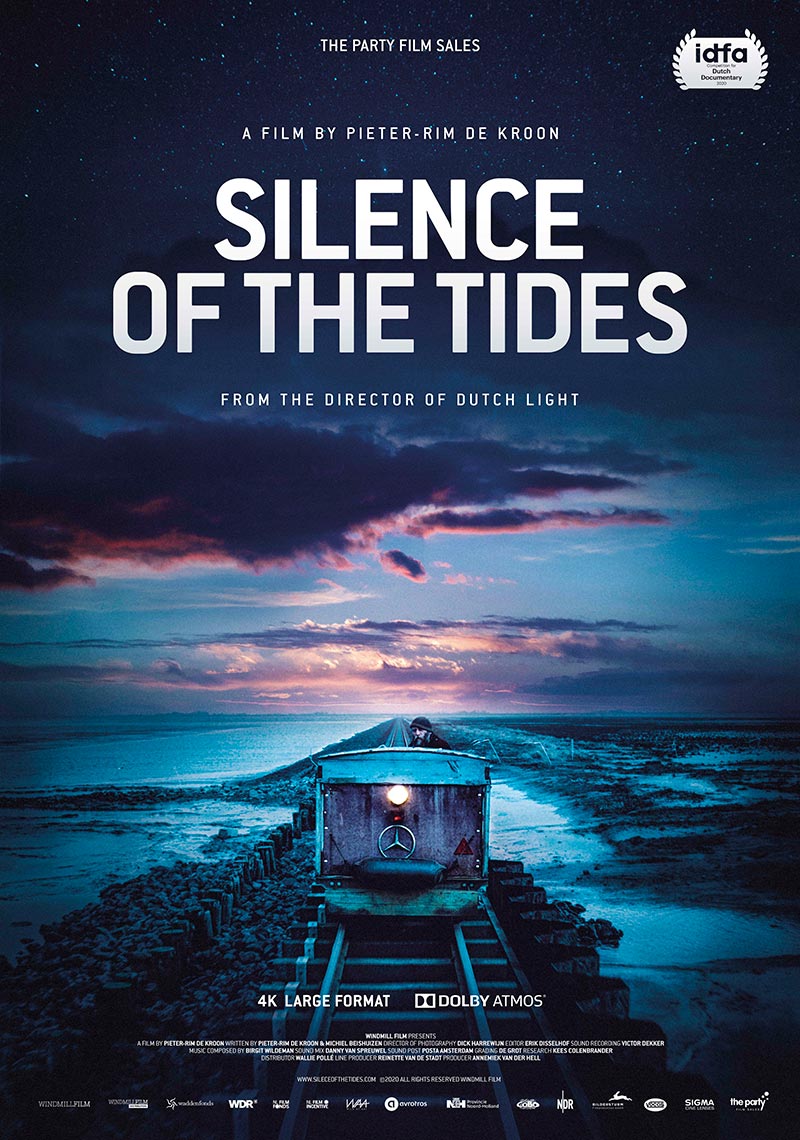 Pieter-Rim de Kroon: It started towards the end of 2016. A number of people were interested in doing a film project about the international Wadden Sea area. One of them was the Dutch Wadden Sea Fund, which is linked to the Dutch Film Fund. They invited pitches for a film. I was called by my producer at Windmill Film, Annemiek Van Der Hell.
I had visited the Wadden area many times in the past and had been thinking for many years about this concept. And that brings us to the basic concept of the film, Silence of the Tides, and the story of a tidal process that happens there every six hours. I see this tidal process as a breathing in and breathing out process, low tide and high tide, ebb and flood. This breathing cycle is the main subject and the constant awareness of this process makes it the main character of the film.
It's not a traditional documentary: no dialogue, no interviews, no voice-over, no narration, not even music. It has everything to do with observation. I like to call it radical observation.
Silence of the Tides is a film about the relationship between people and nature. So human beings play an important role. We meet all different kinds of characters on the islands and in the middle of the Wadden Sea. Everybody relates to the quality of life in this area and its tidal process.